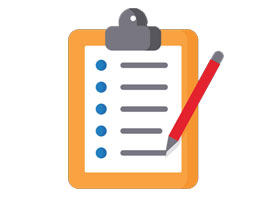 Terms and Conditions of Booking
Quotes, Rates and Price Variations: Offering services like live rates and static rates which are offered to us by our supplier, Supplier in our business are Airlines, Cruise Liners and Hotels and they are not authorized to change rates and facilities. If this happens like our pricing or any services have changed, it will be shared with you before you made any transaction with us or prior booking. If this happens and you are not satisfied and want to cancel your booking you will not be charged any penny. .
Bookings - Deposits & Final Payments
01. Customers must pay the booking amount to the Company by the time, prior to the commencement of the tour, fixed by the Company.
02. If fluctuation in the booking fee has increased before the commencement of the tour due to a change of a fare/charge of the transportation/accommodation facilities, etc., exchange rate fluctuations or any other cause, the Company may change the booking Fee concerned.
03. In the case referred to in the above sentence, the increase or decrease in the booking amount shall be attributed to the Customer.
Cancellation Due To a Cause Attributable to the Company:
01. Our Customers may cancel the booking if it has become impossible to facilitate Travel Services due to causes attributable to the Company.
2. If the booking has been canceled in accordance with the provisions of the above paragraph, the Company shall refund booking fee to you which you deposited at the time of booking, excluding the cost which has already been paid, or which must be paid in the future, for transportation/accommodation facilities, etc., as a consideration for the facilities already received by the customer.
3. The provisions in the above sentence do not prevent the customer from making a claim against the Company for damages.
Bookings made less than 45 days prior to travel:
Bookings made before one and a half month are payable by different means including Bank Transfer, Chegue, RTGS, NEFT, online bank transfer etc.
Standard Cancellation Policy
01.) If you cancel your booking before 30 days you will be charged with 30% of the tour cost.
02.) If you cancel your booking before 20 days you will be charged with 50% of the tour cost.
03.) If you cancel your booking before 10 days or less than that you will be charged with 100% of the tour cost. And after the submission of the original passport minimum cancellation will be almost 6000 Rs.
04.) No verbal cancellation is accepted, you have to give written cancellation to the same person who made your booking.
CHILD POLICY
Child Policy is applicable for the child whose age is from 1 years to 6 years. In child policy, Khidmati Safar provides hotel accommodation and food without any cost i.e. hotel accommodation and food will be free for the children on whom child policy will be applicable. If you want to have a bed for the child upto the age of six then hotel accommodation charge will be applied. In the case of Air ticket, if there is a relaxation in the airline fare the same will be applied. But for Umrah Visa it remains same for each and everyone who is travelling for Umrah i.e. Umrah Visa fee is applicable to everyone, even for child.
BOOKING POLICY
When you book your Umrah journey you can pay the advance amount but if you don`t want to pay the advance amount there is no issue in that too but you have to pay the whole amount once your Umrah Ticket and Umrah Visa will be provided to you. Khidmati Safar believes in Secure Payment so we allow our customers to do payments either Online i.e. NEFT, RTGS, Credit Card, and Debit Card, Through Banks, or even through a cheque. We Never Allow you to do the cash payment or transfer in any Personal Account as we believe in the security of pilgrims as well as the security of the office.
Travel Insurance | Khidmati Safar
While travelling with Khidmati Safar we provide you health insurance for the safety of pilgrims. If you meet with an accident, or face some health issue you don't have to worry as your expenses will be provided by your insurance company. We always make sure our pilgrims are comfortable and secure in each and every manner. Our main focus is to provide best insurance standards to our customers as it is essential for you to choose the insurance standards while travelling. With the help of these standards you may be able to safeguard yourself as well as your family members.
DOCUMENTS REQUIRED
The main document required is the passport and it should have the validity of six months from the time of departure. Also recent photographs are to be submitted. The photographs should be passport sized and the background of the photographs should be white and a Pan card.
NOTE
:: If a woman wants to apply for Umrah / Hajj she should have a maharam either father, brother, husband or son. And for Men there is no such requirement needed.
NOTE
:: SUBJECT TO VISA AVAILABILITY BY SAUDI AUTHORITIES.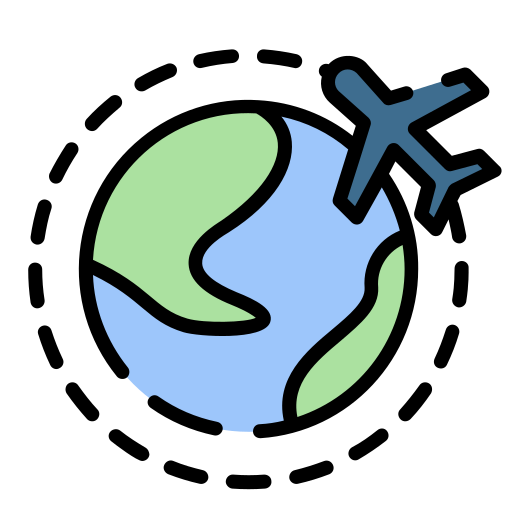 LET'S AMBLE TOGETHER. !!!!
Punjab National Bank Building, Ram Bagh, Srinagar,
Jammu and Kashmir 190009
THANKS!
Any questions?
KHIDMATI SAFAR TOLL FREE NUMBER : 1800 890 1320
CALL US ON : +91 7780954196 - +91 9419004296
Write us on : khidmatisafar@gmail.com
Authorized By