Last 10 Days Ramadan Umrah Packages
Khidmati Safar provides the Last 10 days of the Ramadan Umrah Package with the Best Ramadan Umrah Services and Ramadan Umrah Facilities. Keeping its importance in consideration, various Ramadan Umrah Packages are also made available at a very low cost.

We also provide Choices to our clients whether to spend their days in Makkah and Madina i.e. either to spend 10days In Makkah Or Madina. If a person wants to spend his/her last 10 Days Ramadan Umrah in Makkah or Madina we give them the choice to select as per their desire.

The Benefit of choosing the Ramadan Umrah Package is that you get the benefit of performing Atikaaf At Madina/Makkah in the last 10 days of Ramadan and on the 2nd day of eid you will return home. You get enough time to spend with your Allah and make Istigafaar. You remain free from worldly life and get a chance to know yourself and the purpose of your life in this world and prepare yourself for the hereafter.
Documents Required for Umrah Booking

Indian Valid Passport (Hard Copy)

04 Photographs having white background.

Pan Card.

Mehram list (compulsory).

Vaccine Certificates.
Booking Procedure
In order to perform Hajj/Umrah you can opt Khidmati Safar, as we with Confidence can tell you that we are the Best Hajj/Umrah Tour and Travel Operator across Kashmir as Honesty and Sincerity are some of the key factors that we admire the most. As I have mentioned above Our Umrah Booking Procedure remains simple · After the proper submission of the Umrah Documents, we provide you a brief overview of the Umrah Package you have selected i.e. from hotel to the food menu, the Distance of Hotel from Makkah and Madina with the hotel category i.e. (hotel based on the stars), to the transport facility, Umrah Airlines, Umrah Package Duration and Number of days to stay at Makkah and Madina. All the commitments we made are done under CCTV surveillance. We treat all our pilgrims in a very professional and legal manner and have faith in equality and thus we work hard to attain all the goals to make our pilgrims comfortable.

Secure Payment
We also believe in secure payment. We have a secure payment policy in which pilgrims transfer the amount of their booking in a secured manner. We allow our customers to do Hajj/Umrah Payments either Online or through the Bank. But it is advised to Transfer The Amount of your Hajj/Umrah booking in the account of Khidmati Safar Only rather than any personal account. We provide a proper receipt of the payment within minutes having the proper seal of Khidmati Safar Hajj and Umrah Service Provider. If you Transfer the amount of your Hajj/Umrah booking to Any Personal Account Khidmati Safar is Not Responsible for that. That is why we always make it clear to transfer the Hajj/Umrah Booking Amount in the account of Khidmati Safar. However, you can give a Check on which the payee name should be Khidmati Safar because if you will face any issue regarding the payment you can have Written Evidence with you.

Customer feedback
We took the feedback of each and every
pilgrim
who travelled with us because we believe in our
commitments
. We provide our pilgrim what we had promised to them and seeing your pilgrims happy and satisfied is the
satisfaction
which makes your day. You can also have a look at
Khidmati Safar youtube channel
Customer Feedback
onto which You can check out
Hajj/Umrah related feedback videos
and the various videos related to
your Umrah journey
. We have also mentioned contact numbers of the pilgrims who had
travelled
with us so if you want to know through them about the
Umrah/Hajj facilities
you can contact them too.
Umrah Orientation Program
Once your Umrah Booking is done, Khidmati Safar provides an Umrah Orientation Program that is usually held 7 or 10 days prior to your departure. We provide Umrah Orientation Program in the 4-star hotel. The only reason behind giving an Orientation Program in a 4-star hotel is to ensure that our clients will get familiar with the Umrah facility that will be provided to them during their Umrah Trip. Our aim behind providing an Umrah Orientation Program is just to provide complete knowledge about the entire Umrah Journey.

During this Orientation Program, pilgrims came to know about how they can perform the Umrah journey, what they need to pack, what time they need to report at the airport on the travelling day, how to use a lift, how to take meals from the Buffet system as in our tradition i.e. In Kashmir there is a little concept of these things, the use of washrooms because we have Indian style washrooms but in Makkah and Madinah there is English washroom. So the main reason for providing an Orientation Program in a 4-star hotel is to show the difference and to get answers to all their doubts. Moreover, they came to know about their group leader and exchanged their numbers with each other. After the completion of the Orientation Program, we with the guarantee can say our pilgrims are doubt-free and are relaxed to perform their Umrah journey as our Orientation Program is held by the experts using 3d projectors.
Umrah Trainers
During Umrah Orientation Program we provide you with two types of Umrah Trainers:
The One Umrah Trainer shows you the way of travelling, timing, and all the things related to Umrah Travelling.
Another Umrah trainer shows you How To Perform Umrah and all the things related to the Umrah.
Within a Week after the Umrah Orientation Program, we set our Journey to Umrah. At The Srinagar Airport, our Umrah Group Leader waits for each Umrah Passenger until every Umrah passenger boards. We make sure to take care of our Umrah Clients in the same way we take care of our family.
On the Last Day of the Umrah Journey i.e. either in Makkah or Madinah, we take the Proper Feedback of each and every Umrah Client about their views regarding the Umrah Package and Umrah Services we provided them during their Umrah Journey.

PACKAGE INCLUDES
Direct flight From India
Umrah Visa
Hotel as Per Your Choice in Makkah
Hotel as Per Your Choice in Madina
Golden Indian Buffet Meals
Unlimited Laundry Service
Ziyarat of Holy Places in Makkah & Madina
Transportation by Luxury A/C Buses
Availibility of Umrah Guide
ZumZum 5ltr
UMRAH KIT
Luggage Bag
Ihram Bag
Towel Ihram
Ihram Belt
Chapal
Chapal Bag
Tooth Paste
Tooth Brush
Hijab
Misvaq
Cap
Essential Medicine
Document Pouch
Refreshment Kit
Umrah Book
Tawaf Tasbeh
ID Card
Nail Cutter
Thread & Needle
Water Bottle
Queries and Questions about Last 10 Days Ramadan Umrah Packages
If you still have any query or doubt regarding Last 10 Days Ramadan Umrah Packages you can contact us anytime on the numbers mentioned below. Else, if you want to have face to face conversation you can visit our office as we appreciate the one who wants to gain any sort of information regarding Hajj/Umrah.
OUR DEPARTMENTS
RAMADAN UMRAH PACKAGE
Contact Person: Mr. Mudasir Ahmad
Contact No: +91-7780954196
Email: khidmatisafarumrah@gmail.com
RAMADAN UMRAH VISA
Contact Person: Mr. Obair Hazar
Contact No: +91- 9906611241
Email: khidmatisafarvisa@gmail.com
RAMADAN UMRAH TICKET
Contact Person: Mr. Obair Hazar
Contact No: +91- 9906611241
OFFICE TIMING
Mon - Sat: 09:00 - 05:30
Sun: 10:00 - 01:30
Recommended Umrah Tour Packages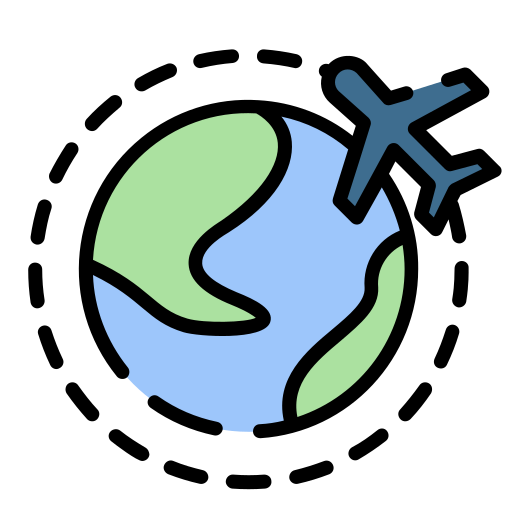 LET'S AMBLE TOGETHER. !!!!
Punjab National Bank Building, Ram Bagh, Srinagar,
Jammu and Kashmir 190009
THANKS!
Any questions?
KHIDMATI SAFAR TOLL FREE NUMBER : 1800 890 1320
CALL US ON : +91 7780954196 - +91 9906611241
Write us on : khidmatisafar@gmail.com