18 Days Umrah Package
Khidmati Safar provides you 18 Days Economy Umrah Package from Kashmir Srinagar. In Economy Umrah Package we provide you with certain facilities like accomodation at 2 star hotel, food with silver menu, Visit to various Ziyarats of Makkah and Madinah and much more. This Umrah Package is for the people who really wants to perform Hajj and Umrah with the low cost budget. We also provide, you the airline service from Srinagar to Srinagar, Umarh visa, Umarh Visa insurance, and a guide that will assist you for 24/7. The 18 Days Economic Umrah Package from Kashmir price ranges from a minimum Economy Umrah Package of 73500 to a maximum Economy Umrah Pacakge of 85000.
Khadimati Safar Umrah booking procedures:
Our Umrah booking procedure remains simple so that our clients won't get disturbed much. For Umrah booking you just need to bring the four (4) passport size photograph having White background, Indian valid Passport, Adhar card and Pan-Card.

At the time of Umrah booking you can give 10% of the total amount or if anybody doesn't want to give the advanced amount we don't force. We give the choice to the client in-order to give the advanced payment.

We ask for the Umrah Payment at the time when we provide Umrah Visa and Umrah Ticket to our clients. At that time you need to do payment for your Umrah.

We allow our customers to do payment either online or through bank or in cash. We provide a proper receipt of the payment within minutes having proper seal of Khidmati Safar Hajj and Umrah Service Provider.

After the proper submission of the Umrah Documents, we provide you a brief overview of the Umrah Package you have selected i.e. from hotel to the food menu, the Distance of Hotel from Makkah and Madina with the hotel category i.e. (hotel based on the stars), to the transport facility, Umrah Airlines, Umarah Package Duration and Number of days to stay at Makkah and Madina. All the commitments we made will be done under cctv surveillance so that there will be transparency between our clients.

We not only do our commitments under cctv but also provide you with the agreement documents in which there will be written each and every commitment we have made with you having dully assigned with the signature of the M.D of Khidmati Safar, our client and his nominee.

After done with the Umrah Procedure we start with the procedure of providing you Umrah Visa and Umrah Ticket which is usually provided to our clients within in a week.

All this is done in our office and this is all you need while doing Umrah booking with Khidmati Safar.

Khidmati Safar Umrah Orientation Program:
After
Umrah Booking
Procedure, Khidmati Safar provides clients with the proper
Umrah Orientation Program
in which we provide you with all the knowledge you require at the time of
your Umrah Journey.
Most of the
Umrah Travel Operators
don't give the Umrah Orientation Program but yes some give Orientation Program in Masjid.
But we provide our
Umrah Orientation Program
in a 4 star hotel. The only reason behind giving Orientation Program in a 4 star hotel is to ensure that our clients will get familiar with the hotel facility that will be provided to them during their
Umrah Trip.
We make sure to understand our clients how to use lift, how to take meals from Buffet system as in our tradition i.e. Kashmir there is a little concept of these things, the use of washroom because we have Indian style washrooms but in Makkah and Madinah there is English washroom. So the main reason of providing Orientation Program in a 4 star hotel is show the difference and to make sure they will get benefited with these things.
We make our
Umrah Orientation Program
in a group so that with the each question asked by any person you can get answer to your questions as well.
Our Orientation Program is held by the experts so that they can give you enough knowledge that is required in your entire
Umrah Travel
by using 3d projectors.
We provide two types of Umrah trainers :
01.) The one Umra trainer shows you the way of travelling, timing and all the things related to the
Umrah travelling.
02.) Another
Umrah trainer
shows you how to
perform Umrah
and all the things related to the Umrah.
During that there is the announcement of Group leader who will assist you during your
Umrah Journey.
Our only aim is to give our clients the best of knowledge so that they can perform their
Umrah hassle free
. We also ensure that our clients will get each and every
Umrah facilities
which we have promised
Within a week after the
Umrah Orientation Program
we set our Journey to Umrah. At The Srinagar Airport our group leader waits for each
Umrah Passenger
until every Umrah passenger boards. We make sure to take care of our
Umrah Clients
in a same way we take care of our family.
At the end of the
Umrah Journey
we take the proper feed back of each and every
Umrah Client
about their views regarding the
Umrah Package
and
Umrah Services we provide
them or promised them to provide during their
Umrah Journey.
To see the feedback of the clients on YouTube you can click the link given below:
Our clients Feedbacks
Insha Allah in a same way there will be your positive feedback if you travel with Khidmati Safar.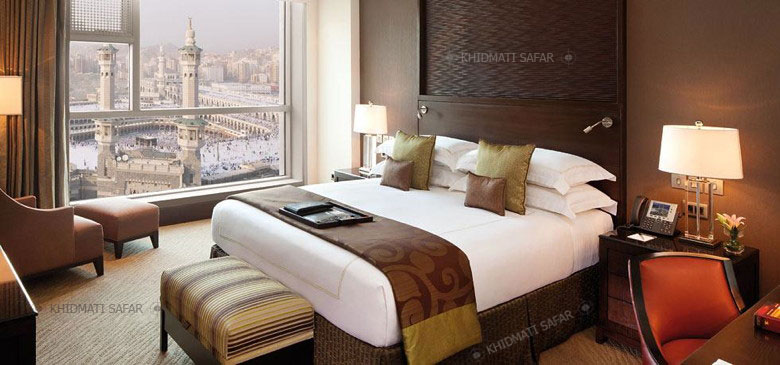 PACKAGE INCLUDES
Via flight in Saudi Arabian Airlines.
Umrah Visa.
Umrah Visa insurance.
Accommodation in Star category Hotel in Makkah (800 - 950 Meters from Haram Boundary).
Accommodation in Star category Hotel in Madina (250 - 300 Meters from Haram Boundary).
24*7 Bus Services Hotel to Haram in Makkah.
Quad/Quint Sharing Room (5 - 6 Person in one room).
Twin/Triple sharing room available on extra charges.
Indian Buffet Meals (Breakfast, Lunch, Dinner).
limited Laundry Service.
Ziyarat of Holy Places in Makkah & Madina (alongwith Big Umrah from Masjid e Jarana).
All internal transportation by A/C Buses.
24/7 Kashmiri Group Leader available throughout the Tour.
Umrah Kit

Ahram

Ahram Belt

Chapel Bag

Chapel

Umrah Book

Tavaf Tazbi

Tooth Paste

Misvaq

Ahram Bag

Ladies Bag

Ladies Hijab

Gents Cap

Need
Help?
1800-890-1320
Monday to Sunday 09.00am - 09.00pm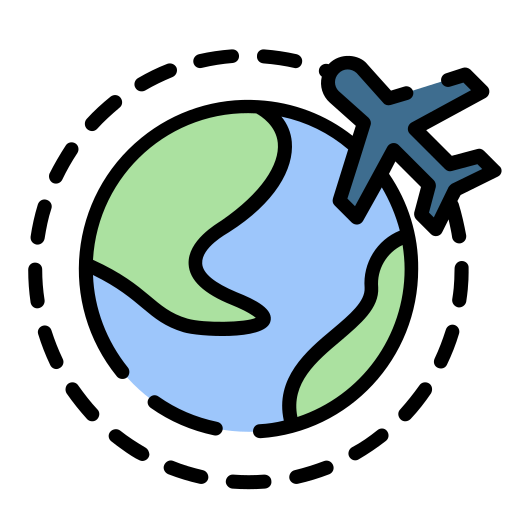 LET'S GROW TOGETHER. !!!!
Punjab National Bank Building, Ram Bagh, Srinagar,
Jammu and Kashmir 190009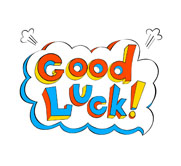 THANKS!
Any questions?
KHIDMATI SAFAR TOLL FREE NUMBER : 1800 890 1320
CALL US ON : +91 7780954196 - +91 9906611241
Write us on : khidmatisafar@gmail.com